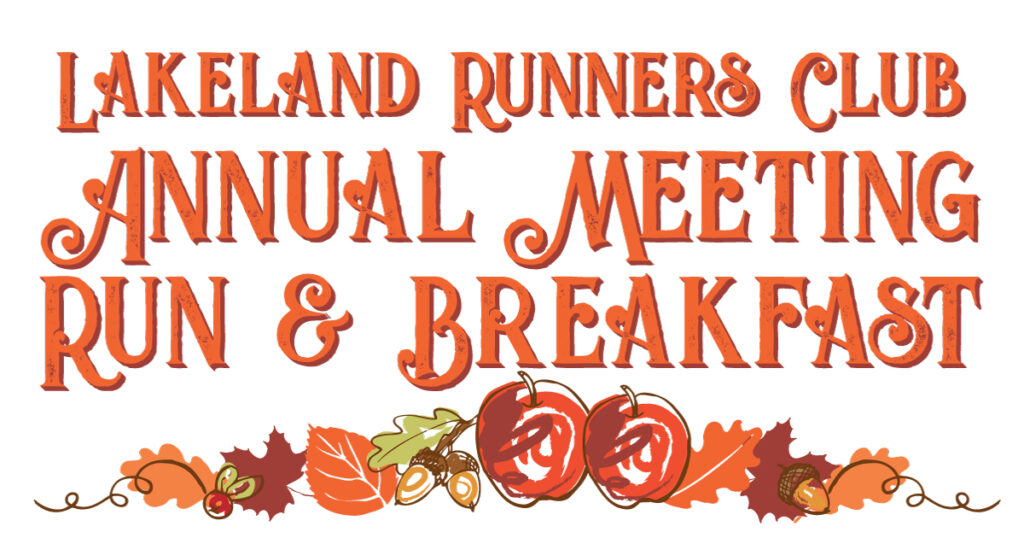 ---
2020 has been a year, hasn't it? Since the Lakeland Runners Club (LRC) is unable to hold the annual meeting/Christmas party indoors safely this year because of COVID-19, we found another way to come together in fellowship as a club and running family!
Our 2020 Annual Member Meeting, Fun Run, and Breakfast will be held Saturday, November 21, 2020, at the Peggy Brown Pavilion in downtown Lakeland.
We will kick off an optional group run at 6:00 AM from the pavilion if you wish to join in, and start breakfast service at 6:30 AM. You'll have a choice of four service times: 6:30, 7:00, 7:30, or 8:00. This will allow us to plan for sufficient seating, maintain social distancing, and let you run short or long or even sleep in!
The breakfast buffet will be catered by Fresco's and should have something for everyone: Scrambled Eggs, Bacon & Sausage, Hash Browns, Fresh Fruit, Pastries, Biscuits & Gravy and Orange Juice, Tea and Coffee.
The pavilion will open at 6:00 AM for access to the restrooms, and you can park at the Lake Mirror Center. You are welcome to bring a lawn chair and sit or stay and chat outside the pavilion on the amphitheater lawn.
Tickets are $10 for LRC members and $23 for guests/non-members. Tickets sales end on November 14, 2020, and you can purchase them HERE. 
The LRC is a 501(c)3 nonprofit organization, and governed by a board of directors. Per the bylaws, members vote at the annual meeting for the board of directors. The nominating committee recommends the following slate of directors for election:
Shannon Abitbol
Byrl Arnold
Chris Baker
Kim Baker
Angi Griffin
Brian Heipp
Michelle Hoffert
James Hurst
Sarah Kozul
John Lancaster
Chuck McDanal
Sharon Nance
Leonie Parker
Betsy Slay
Roxanne Youngs
on behalf of the board of directors,
Sarah Kozul
President