All LRC training programs and group runs are currently suspended due to COVID-19.
Weekly group runs are good for runners of any pace and experience.  These are hosted by different groups, and most have Facebook pages.   You can follow and watch for updates via Facebook. 
You don't have to be a member of the Runners Club to run with these groups, but we encourage you to join.  Lakeland is a great running community and we help each other get better and faster — and have fun doing it.
Lakeland Runners Club Group Runs
Social Run
Tuesdays at 6:00 PM
Swan Brewing
115 W. Pine St, Lakeland 33815
FITniche's Tuesday Night Pub Run takes place every Tuesday at 6 pm. The 5K course allows for running or walking at your own pace. After the exercise, join in for food, drinks, and fellowship. If it's your first time, come a few minutes early ensuring your ability to sign the waiver before the run starts. Participants receive a free dry-fit shirt after completing 10 runs.  See Pub Run Facebook for more info and other updates.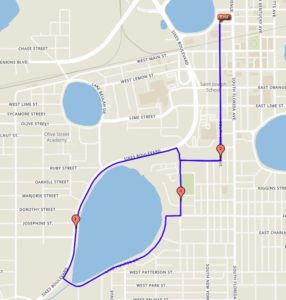 Long Run
Saturdays at 6:00 AM
235 N Kentucky Ave, Lakeland, FL 33801
Routes of 6, 9, and 13+ miles. Runners get free water and coffee, and all Saturday morning runners receive 20% off the cost of their breakfast too. This is a great way to get in your weekly long run.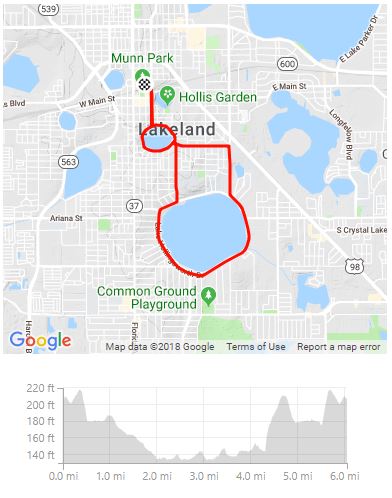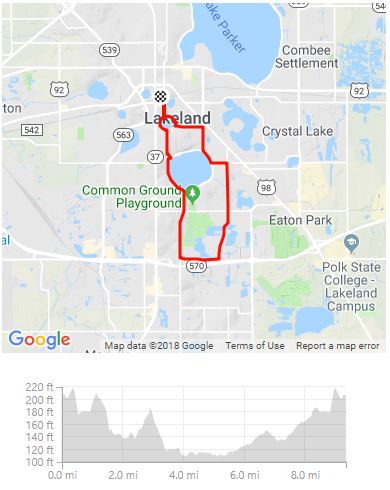 Social Run
Saturdays at 7:00 AM & 8:00 AM
Black & Brew Coffee & Bistro
205 E Main St, Lakeland, FL 33801
This weekly social run starts later and offers a 3 mile/5k or 6-mile option. Coffee, food, and fellowship follow.  Join Downtown Lakeland Saturday Fun Run on Facebook for information and updates.