YOU are welcome!
From first steps through the Mayfaire 5k finish line, you will feel welcome in our Spring Ahead 5k training group. Our past participants and successful 5k finishers are regular people, just like you – a wide variety of ages, abilities and goals. Won't you join us as we grow stronger together?
Spring Ahead 10-Week 5k Training Program begins on March 7th and registration is now open.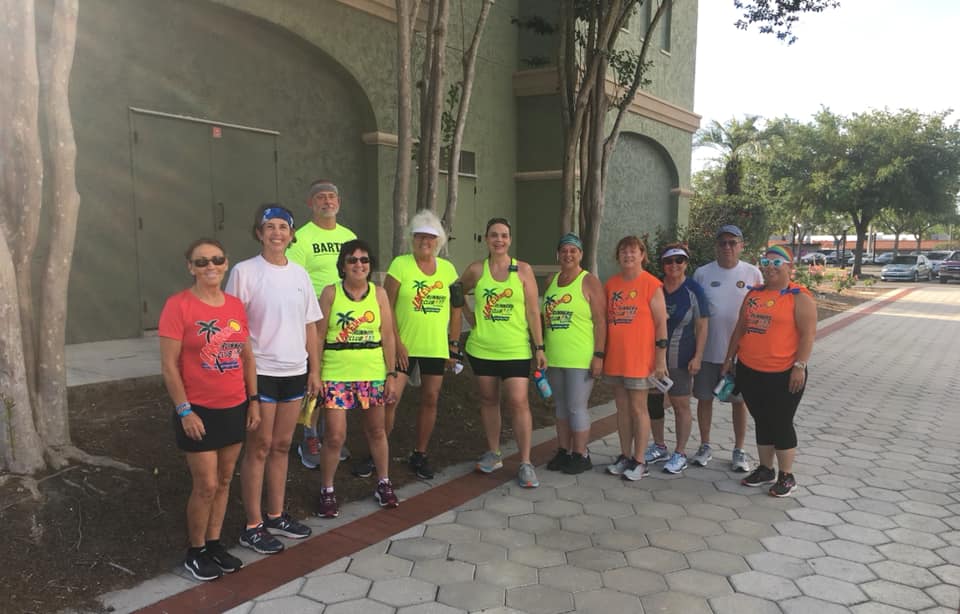 The Lakeland Runners Club Spring Ahead 5k Training is a 10-week beginner-friendly group program. This program will help you prepare for your first Lakeland 5k – The Mayfaire 5k held in downtown Lakeland since 1980.

The program is led by a Road Runners Club of America (RRCA) Certified Running Coach and dedicated Lakeland Runners Club volunteers.

Participants will meet as a group once a week on Saturdays and have homework during the week for the program. Each week there will be a short clinic covering the following topics: running form, breathing, gear, safety, nutrition, injury prevention, hydration, and runner etiquette.

The Lakeland Runners Club also has a 10k Training program that begins in August to prepare for the Lake to Lake 10k, and offers an introduction to running for elementary students with the Kids Run Club and cross country development for middle school students.