Anywhere. Anytime.
Starting June 1, 2020, you will be able to enter a goal and the miles you log on a run or walk.
As you enter activities, a marker will track your progress along this virtual course. The location markers are for the 25 Polk Country high schools plus the Holloway Park cross Country course where our scholarship runner athletes train and compete. You can check out your virtual surroundings using Google Street View.

A paper log is also available to print.
Entering a goal is optional. The % Progress on the results leaderboard is based on your personal goal — which can be a few or as many miles as you anticipate walking and running over the next 91 days. The distance to visit all 25 schools is 200-miles if you would like to use that as your personal goal.
---
4 ways to submit your Virtual Results [Activities]
from your profile
Log in to access your RunSignUp account
Select My Profile from the menu
Under Events, scroll to LRC Summer Miles for Scholarships
Select Submit Virtual Results
from the menu – Find a Participant
Click on Find a Participant
Enter the name and click Lookup Registration.
Click on Submit Virtual Results.
from the menu – Results (if you've already submitted one activity)
Search by name or bib number
Click on your name
Click on Log Activities
bookmark your unique results link
From the New Activity window, bookmark your unique entry link for direct access to enter results
example, where XXXXXXXX is your registration ID:
https://runsignup.com/Race/Results/91145/ActivityEntry?registrationId=XXXXXXXX
---
What it Looks Like Online
Our registration provider, RunSignUp, is updating its virtual event functionality weekly. The images in these instructions may be different due to updates.
Your Profile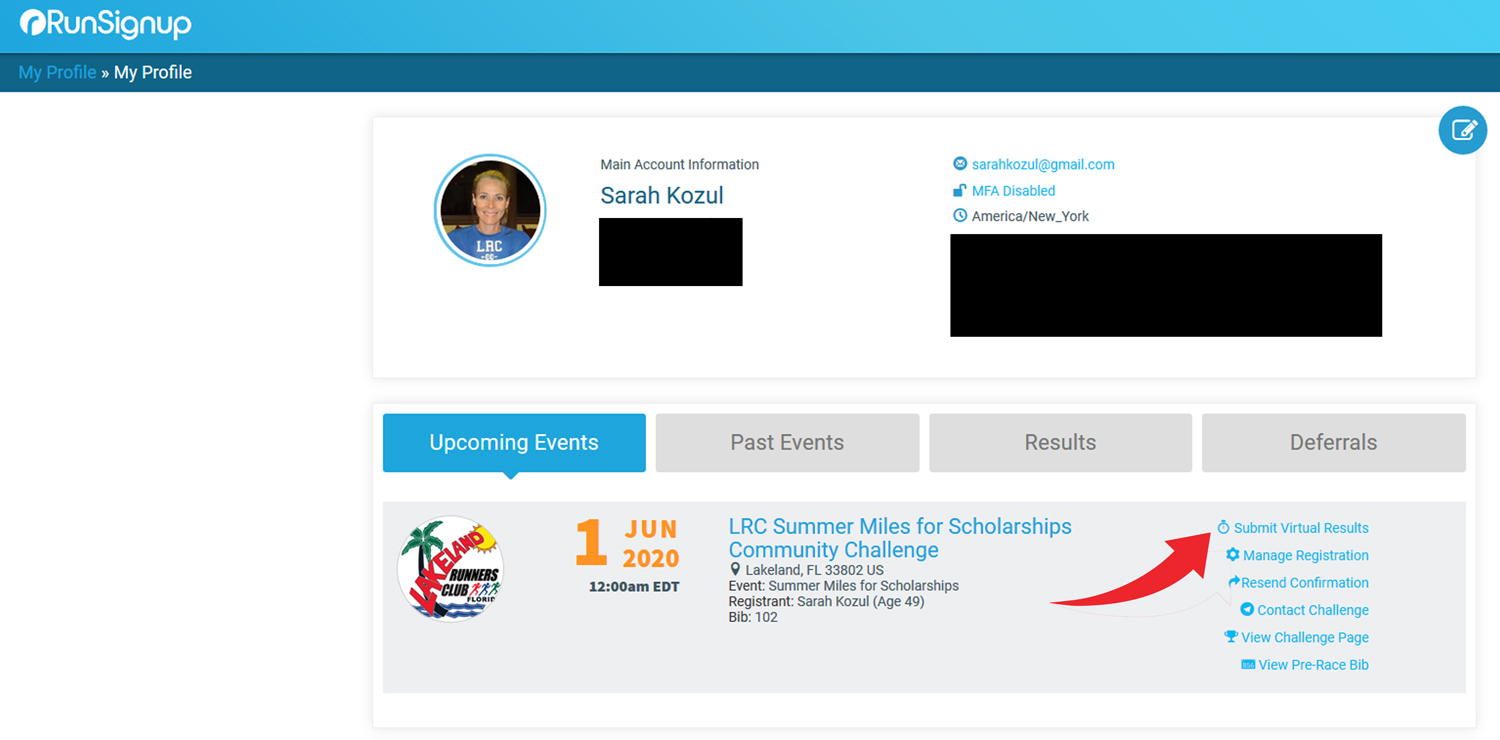 New Activity Entry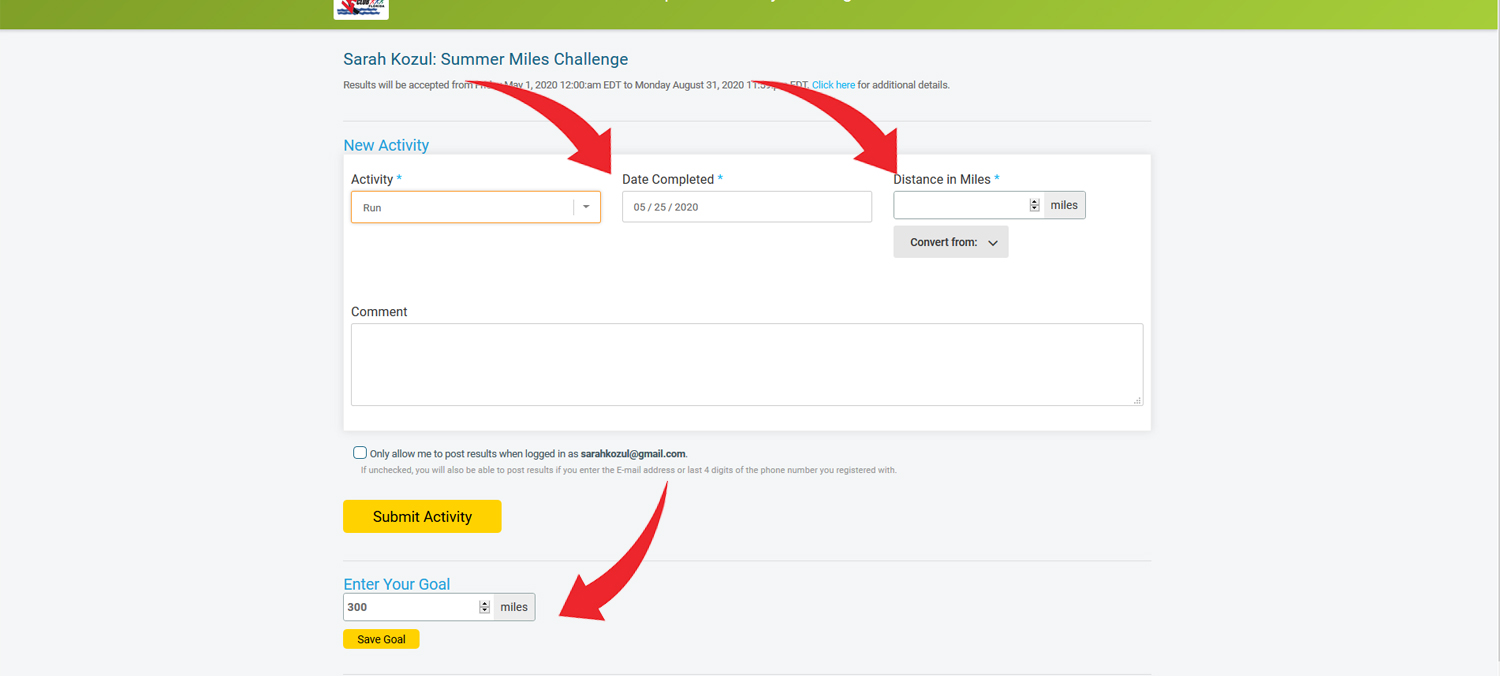 You can enter every activity separately, a summary of mileage each day, or even a weekly summary. To add additional activities during the same visit, click Add Another Activity button. You can Manage Activities and modify your goal at any time.
Your Results
A full list of the activities you have entered, the total distance in miles, and your goal are always visible from the results page. You can modify your entries and Log Activities when you are logged in.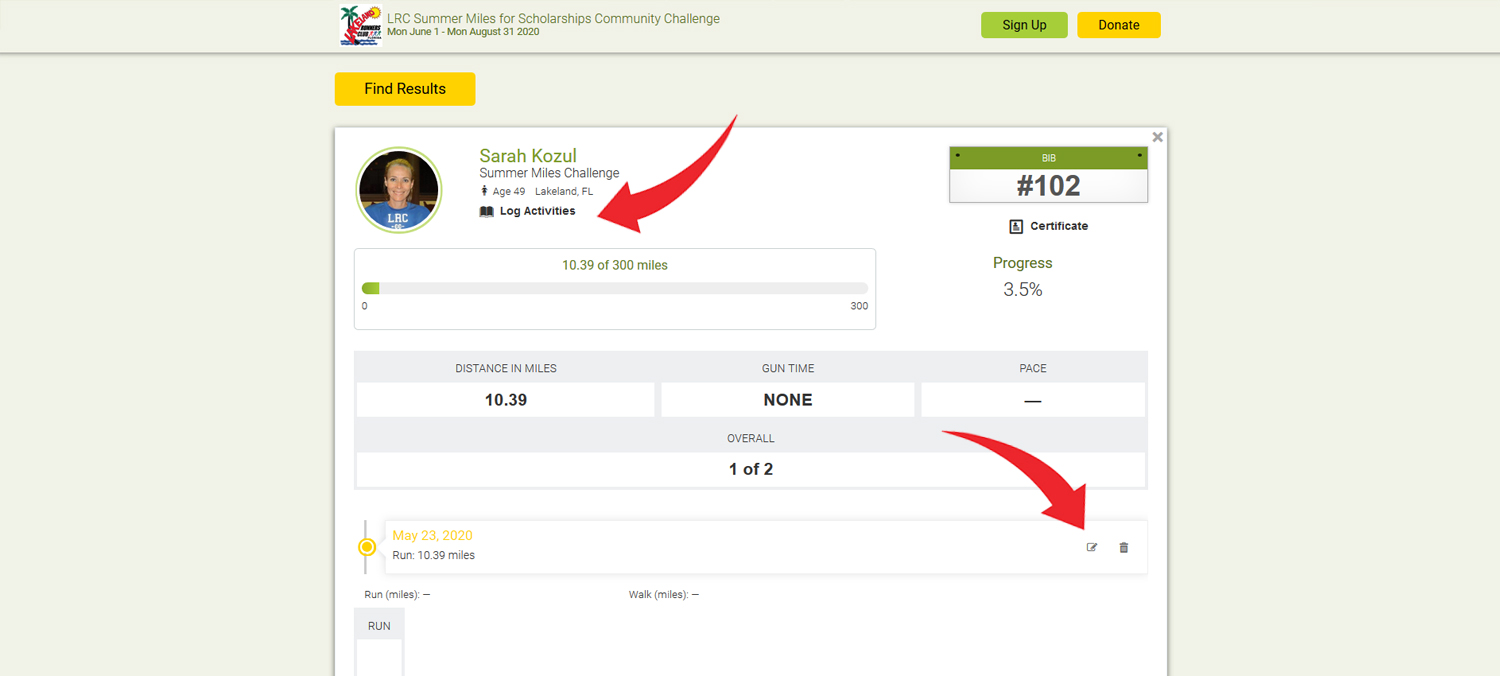 Your tracker on the virtual map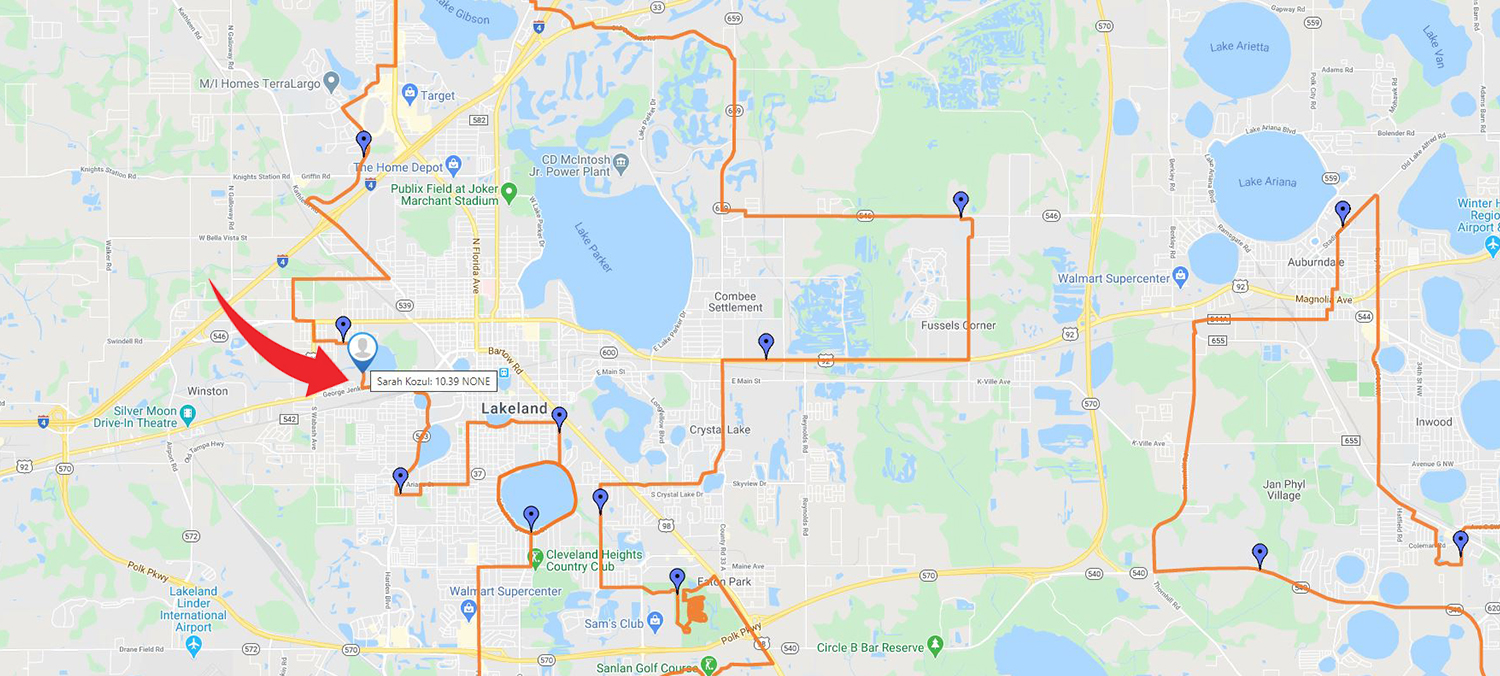 ---
Challenge Bib
If you'd like to print a bib for your race memories or to share on social media, you can select the Pre-Race Bib option from your Profile.
Log in to access your RunSignUp account
Select My Profile from the menu
Scroll to LRC Summer Miles for Scholarships under Events
Select View Pre-Race Bib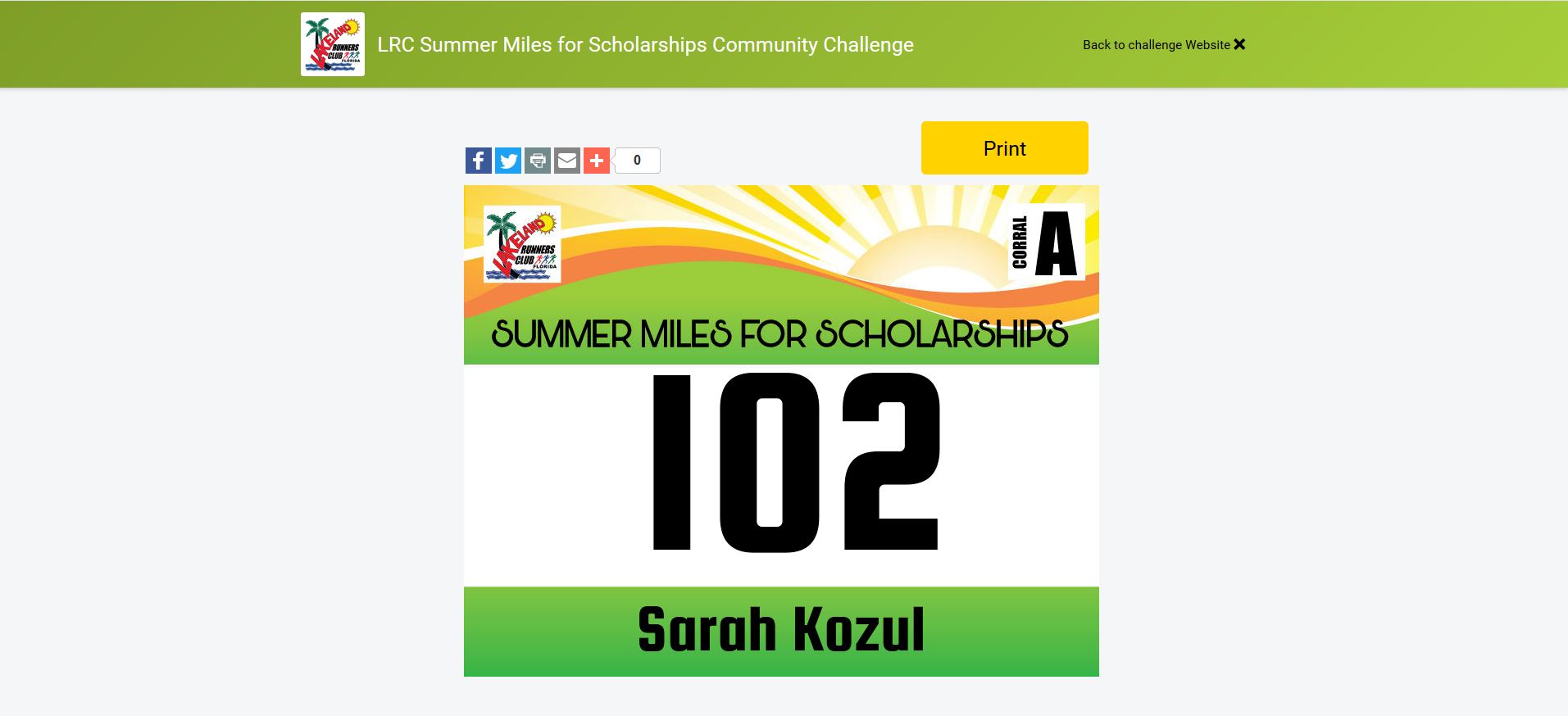 Summer Miles Challenge – How to Enter a Goal and Log Miles