COVID 19 WAIVER
TEMPERATURE CHECKS & MASKS
Masks must be worn by all to enter Holloway Park. Masks need to be worn by all coaches, volunteers, spectators, and athletes with one exception – athletes that are warming up, cooling down, or competing may remove their masks.
The club will provide disposable masks for after warmup and after crossing the finish line.
HOLLOWAY PARK MAP
Middle School will run the 3k course.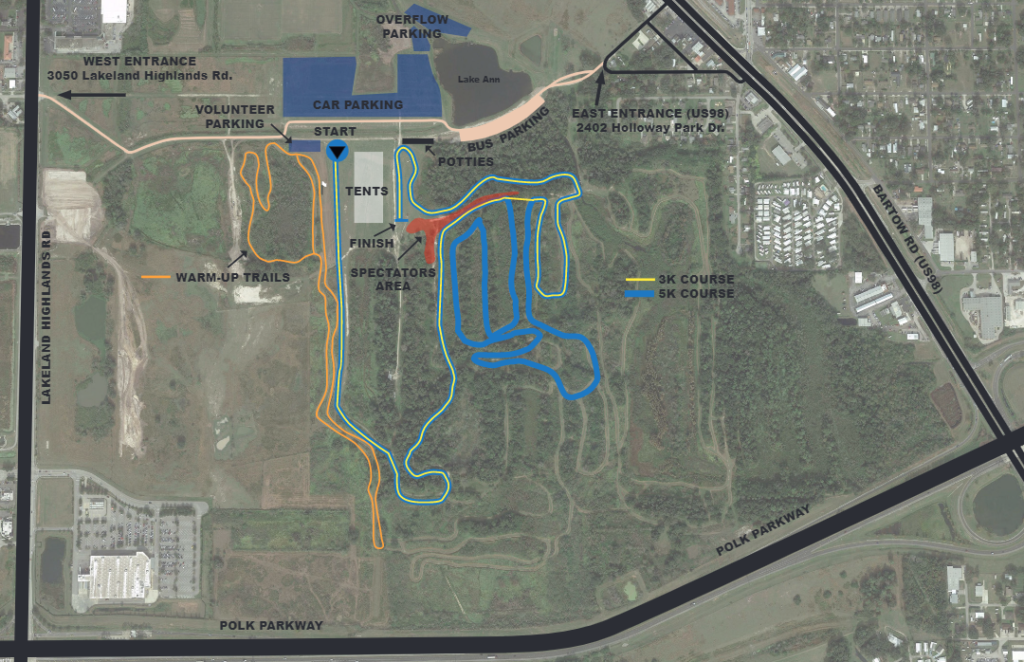 COVID Protocol for XC Meets