Follow Jon Mott & Sydney Devore as they chase their Olympic Marathon dreams as part of the Hansons Brooks Original Distance Project Team.
Hey everyone! It's my turn to give this whole blog thing a shot. To be honest I've never done this before so I would appreciate it if you would work with me here. I'm going to do my best and hopefully give you all some interesting info.
Both Sydney and I have finally settled into our new home here in Lake Orion, Michigan (Just outside of Detroit). It took 3-4 days to make that all happen but thankfully it's all done. We had to make many trips out to places like IKEA and Sam's Club to get everything taken care. Luckily we didn't have to spend as much as we planned because one of the team houses had plenty of extra IKEA furniture to give us to make our apartment complete. Honestly, it was an exhausting few days but we're finally recovered and ready for some serious training.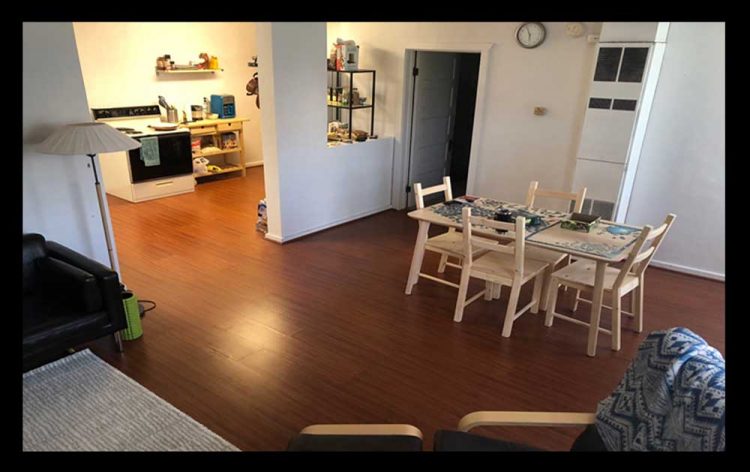 Onto the training that we've done so far…there hasn't been anything crazy yet as both Kevin and Keith Hanson (our coaches) want to give us an adjustment period before we get to the serious stuff. It's just been recovery/easy runs with one long run on Sunday. Long runs are definitely my favorite. One of the guys one the team (Trent) has a big race in two weeks and wanted to give it a good effort this time around because he won't be able to once the race gets closer. No one on the team wanted to go hard because most of them just raced so I decided I would attempt to run with him. I was definitely worried how my body would respond considering the last few exhausting days. It actually ended up going really well for me. The goal was 16 miles steady at sub 6 pace. We ended the run at a 5:49 average pace. I was super happy with this because not only was I able to help a teammate out but I was able to do so on such a hilly route. I definitely under estimated the hills Michigan has to offer. Another factor, which is huge, is the weather! Coming from Florida where in the summer it literally feels like a sauna. Upper 70s with humidity in the upper 90s. Now I know many places around the country have hot summers but in my opinion Florida is the worst. The reason I say is because when we were en route to Michigan we ran in places like Atlanta and Cincinnati in the late morning and it still wasn't nearly as bad as an early morning in Florida. Here in Michigan we've had almost every morning with temps in the upper 50s. It feels glorious!

There are tons of places/trails for us to do our daily runs but most of them are done at Paint Creek Trail. There are many different entrances to this trail. The men's team usually meets at a place called the Duck Pond and the woman's team meets at the Tienken House which is where four of the girls on the team live. Both places have easy paths to enter this trail. As far as workouts both men and women will usually do them at two different locations depending on the workout. For speed intervals like mile repeats or shorter we will meet at Stony Creek High School and run the workout on the track. For tempo sessions we will meet at Stony Creek Park which is a 6 mile loop around a lake. It's not exactly a Lake Hollingsworth but it's as close as it gets. If you know Sydney and I you will know how much we love Lake Hollingsworth so we're super excited when we get to run here.

So, we finally have a team schedule to follow! I already went over the locations of our runs above but we meet every morning at 8am. This actually feels super late for us considering when Sydney was teaching in Lakeland we were up at 4am most days trying to fit in our runs before she went to work. We're not complaining though because that means we get more sleep! As far as the training schedule the team follows a consistent 9 day cycle. It's great for trying to recover from hard workouts. It goes like this:
Day 1: Recovery/Easy Run
Day 2: Recovery/Easy Run
Day 3: Speed Intervals
Day 4: Recovery/Easy Run
Day 5: Recovery/Easy Run
Day 6: Tempo Session
Day 7: Recovery/Easy Run
Day 8: Recovery/Easy Run
Day 9: Long Run
On most days we will do a second run in the evening at 4pm. It's just a short run to shake the legs out and get some extra mileage. Once marathon training begins we will really be taking advantage of these two-a-day runs. Both Sydney and I are going to make it a goal to be as consistent as possible during this training schedule. That includes going to bed at the same time, eating at the same time each day, and even some of the same food most days. It's going to be tough but we want to go all in for this! For gym work we will head over to Life Time Fitness on the first recovery/easy day after a workout (Day 1, 4, and 7). This gym is the biggest gym I've ever witnessed! If you've ever seen the movie Dodgeball it's exactly like Global Gym except White Goodman doesn't own the place lol.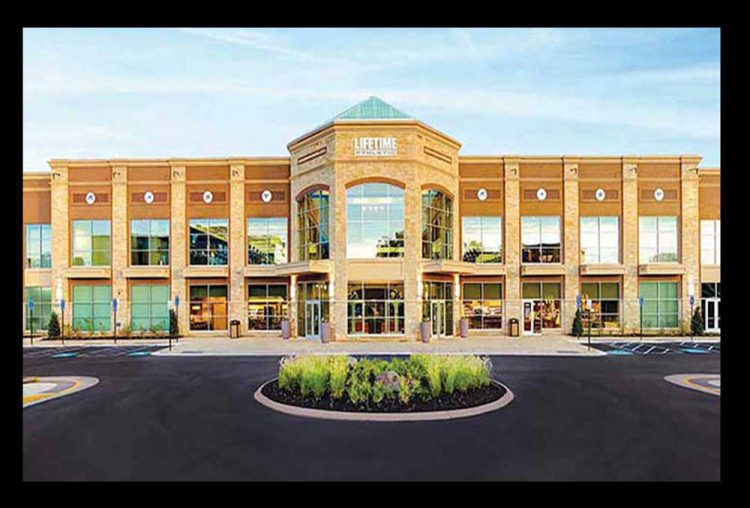 Lake Orion/Rochester Hills
Now onto where we live! Lake Orion is a tiny town that has a mini downtown area as you can see below. It's almost comparable to downtown Lakeland except even smaller. The people are super friendly and the food is great! We're trying to experiment with some of the restaurants but we don't want to go overboard. We'll have to update everyone in the future on our favorite places. In Rochester Hills is where we spend most of our time for runs and workouts. It's about a 10 minute drive from Lake Orion.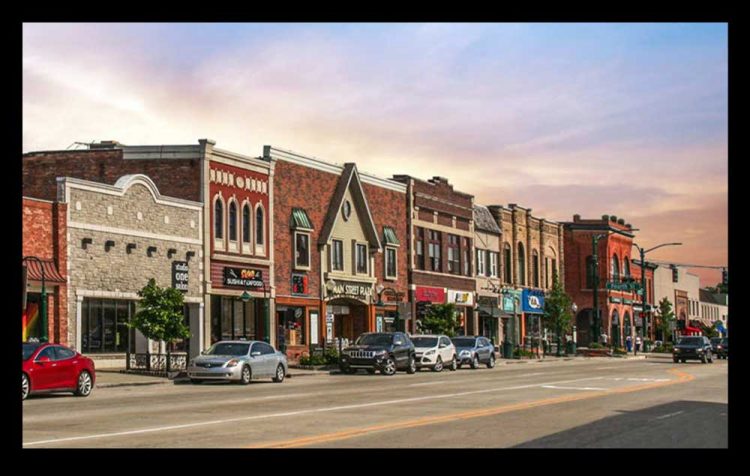 So this is what I got this time around. Hope I was able to provide everyone a little bit about our experiences so far. We really do miss everyone from Lakeland. It's most likely going to be a few months before we're back for a visit. Probably after our marathons. Once we're back in Florida we will be staying in Clermont which is where the team trains for about one-third of the year since it gets so cold here in Michigan. Until then we'll be updating everyone via blog. Hope you enjoyed reading all this.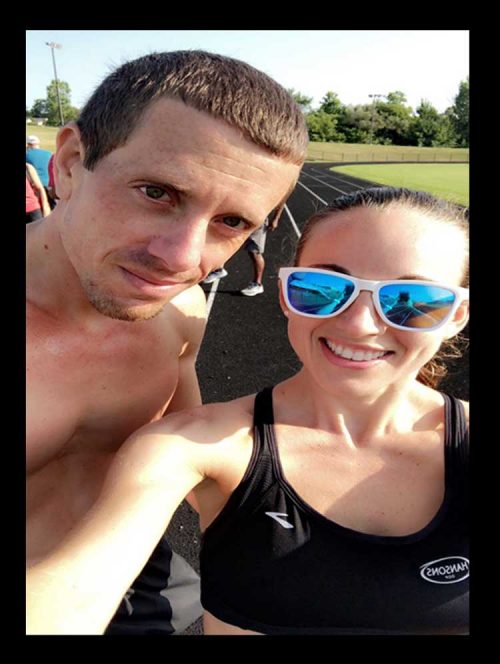 Jon & Sydney discovered running as high school sophomores and transitioned to college athletes for Webber International University and the University of Florida respectively. Jon debuted in the marathon in 2011 while in college running a 2:40.
In 2015, Jon ran the Houston Marathon in 2:18:12, which earned him a spot at the 2016 Olympic Trials in Los Angeles. Jon has run eight marathons, winning the Detroit Marathon in 2017, and earning a return to the 2020 Olympic Trials in Atlanta with a 2:18:34 at the Ottawa Marathon in May 2018.
Injury forced Sydney to take a break from running after her freshman year at UF, and after finishing college and some time abroad, she returned to running in 2015. Sydney ran her debut marathon in Pittsburgh in May 2018, winning the women's race in 2:32:38, and earning a place at the 2020 Olympic Trials.
Jon and Sydney are members of the Lakeland Runners Club, and currently train in Rochester, MI with the Hansons Brooks team.
Jon – Welcome to Pure Michigan