MIDFLORIDA Mayfaire 5k 2018
Saturday, May 12
Registration and race start near Lake Mirror Auditorium
121 S Lake Ave, Lakeland, FL 33801
Race Start – 7:00 pm
Stroller Start – 7:10 pm
About This Event
Join the Lakeland Runners Club for an evening 5k road race which runs around Lake Mirror and Lake Morton, a scenic and certified course (FL09122EBM) through Lakeland's historic district and views of the city's beautiful lakes. The race will be chip timed. Post-race refreshments, live music, and fireworks are part of the annual Mayfaire by the Lake. A portion of the proceeds from the Lakeland Runner's Club's MIDFLORIDA Mayfaire 5k will benefit Polk Museum of Art.
The first Mayfaire 5k was held May 5, 1980.
Registration: Online, Paper, Transfers. There are no virtual options.
Early Registration through May 1, 2018 – $30
Late Registration – May 2, 2018 to Race Day – $40
Youth Registration (14 & Under) must be preregistered – $15
There are no virtual race options.
Shirt size not guaranteed at race day packet pickup, pre-race packet pickup available on Thursday & Friday.
Lakeland Runners Club Member Race Vouchers must be postmarked by May 4, and must be accompanied by the printed registration form.  No vouchers will be accepted at packet pickup or on race day. NO EXCEPTIONS.  Include your $5 registration balance with your registration.

Mail-in registration must be postmarked by May 4.  Make checks payable to LRC & mail to LRC-Mayfaire 5k, P.O. Box 1484, Lakeland, FL 33802.
Registrations are not refundable; to request a registration transfer, please complete and submit our Registration Transfer Form.   We cannot guarantee the new runner's shirt size is available, but we'll do our best to accommodate. Transfers for the Mayfaire 5k must be submitted by May 5, 2018.

Volunteer
The Lakeland Runners Club is a 100% volunteer organization, so we need you!  All open volunteer opportunities can be found at Sign Up Genius.  LRC Members received Outstanding Volunteer points when they volunteer, and students can earn service hours.  Find out more on our Volunteer page.
Bib Mules and Bandit Runners are Subject to Disqualification/Ban
Running as a bib mule or bandit makes you subject to ban or disqualification at LRC events.
Bib Mule: someone who wears or carries another person's race number through the race and across the finish line; i.e. running with a friend's number, male running as a female, faster runner replacing a slower runner.
Bandit Runner: someone who doesn't pay to enter a race but feels it is okay to just jump in at any location along the course and run.
To provide the safest races of the highest integrity, the Lakeland Runners Club offers race number transfers for individual races. Series races, like the Watermelon 3 race 5k Series, the Aching Quad 4 Races in 24 hours Challenge and the High Five Challenge are not transferable, as these events must be completed by the same individual.
Bib Mules create inaccurate race results and can prevent registered and deserving individuals from being recognized as age group award recipients.
In case of an emergency, unregistered runners may not be able to be identified.
Bandits take resources designated for those who have trained, paid the entry fee, and earned the right to participate:i.e. parking spaces, port-o-johns, space on the course, medals and finish line amenities.
Restrictions - Safety is our first priority!
Bicycles, roller skates, in-line skates, and dogs will be prohibited from the race course. The use of headphones is discouraged.
Walker Friendly Events
Our mission is to promote running, walking, and general fitness in group settings. Walkers are encouraged to participate in all races.
Children Under 12 (runners OR walkers)
For their safety, children under 12 are strongly discouraged from lining up with the elite runners at the start line.
Stroller Restrictions
• Stroller/jogger operators must start behind ALL runners. Our events are chip timed races so your official time will start when you go over the race mat not when the gun goes off.
• Stroller/jogger operators must yield the right of way to runners.
• Stroller/joggers can tip easily and cannot turn quickly. Please do not weave through packs of runners.
• Participants in strollers are not eligible for age group awards.
Race Number Pickup
You may have a friend or family member pickup your number.
Pre-Race Number Pickup & Registration 
4:30 to 7:30 pm Thursday, May 10 and Friday, May 11
FITniche Lakeland, 1523 Town Center Dr, Lakeland, FL 33803
Race Day Number Pickup & Registration 
4:30 to 6:30 pm Saturday, May 12
Lake Mirror Auditorium, 121 S Lake Ave, Lakeland, FL 33801
Shirt size not guaranteed at race day packet pickup.
Course Information, Aid Stations & Restrooms
Start Line is on S Lake Ave, near E Orange St
There is one water station on the course near the turnaround on Success near mile 1.9.
Restrooms are available in the Lake Mirror Auditorium by race registration.
Participant Shirt
Shirt size not guaranteed at race day packet pickup, pre-race packet pickup available on Thursday & Friday.  Technical Shirt, Gender-Specific Sizing
Youth – S, M, L
Women's – XS, S, M, L, XL, 2XL
Men's – XS, S, M, L, XL, 2XL
Please note you will not be able to switch your shirt size from the one you selected on your registration form at packet pick up. Switching shirt sizes may only be done after the race as supplies last.
Age Group Awards
Awards will be presented to the overall male and female using gun time. Chip time will be used for Overall Masters (40 and over), Grand Masters (50 and over) and top 3 finishers male and female in each age group. Divisions begin with 10 and under, 11-14, 15-19, 20-24, 25-29, 30-34, 35-39, 40-44, 45-49, 50-54, 55-59, 60-64, 65-69, 70-74, 75-79, and 80 and over.  No duplicate awards.
Participants in strollers are not eligible for age group awards.
Awards will be presented at 8:00 pm near the auditorium.
Photos & Results
When official results and photos are available  you will receive an email with links to both,  In addtion, links will be posted on the Lakeland Runners Club Facebook Page.  Please allow several hours for official results and several days for photography.
Contact the Race Director
Race Information Updates - Available on Facebook
Sponsors of The Lakeland Runners Club, Inc. help us promote running in our community. We are glad to have them as they are local businesses who support what we do, and are often filled with our fellow runners. We hope you support them in return.
---
LRC TITLE SPONSOR
---
2018 LRC PARTNERS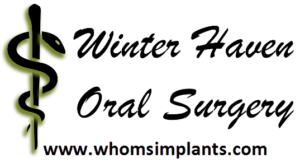 ---
2018 Mayfaire 5k Sponsors