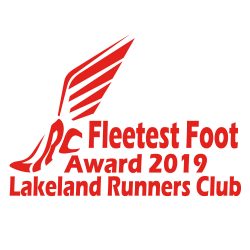 As the Lakeland Runners Club commemorates 45 years, we invite members to mark their calendars for the John Scimone Memorial Run on November 21, 2019 to acknowledge and remember the founder of the LRC.
We are also excited to revive and update the Fleetest Foot award for 2019. The Fleetest Foot award will go to 10 male and female members for their dedication to LRC events in the sport we love. We are adding an age-graded category, which will open the field to recognize runners of all ages.
To be eligible for the Fleetest Foot award, participants must be current with their LRC membership and complete all ten 2019 LRC races. Chip finish times will be tracked and awards will be presented on Nov. 21 to the top five male and female members in two categories: cumulative overall chip time and age-graded cumulative chip time. There will be no duplicate awards, and overall time will trump age-graded time.
Learn more about age grading from the USATF here.
Results Through Summer Sunrise Watermelon Series Race 3
Results will be published within 7 days of the event. The following are current top 50 in each category. OA and AG standings will be finalized after the 2019 LRC race series has ended.